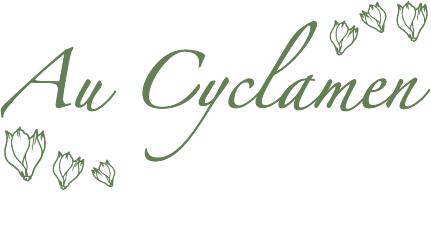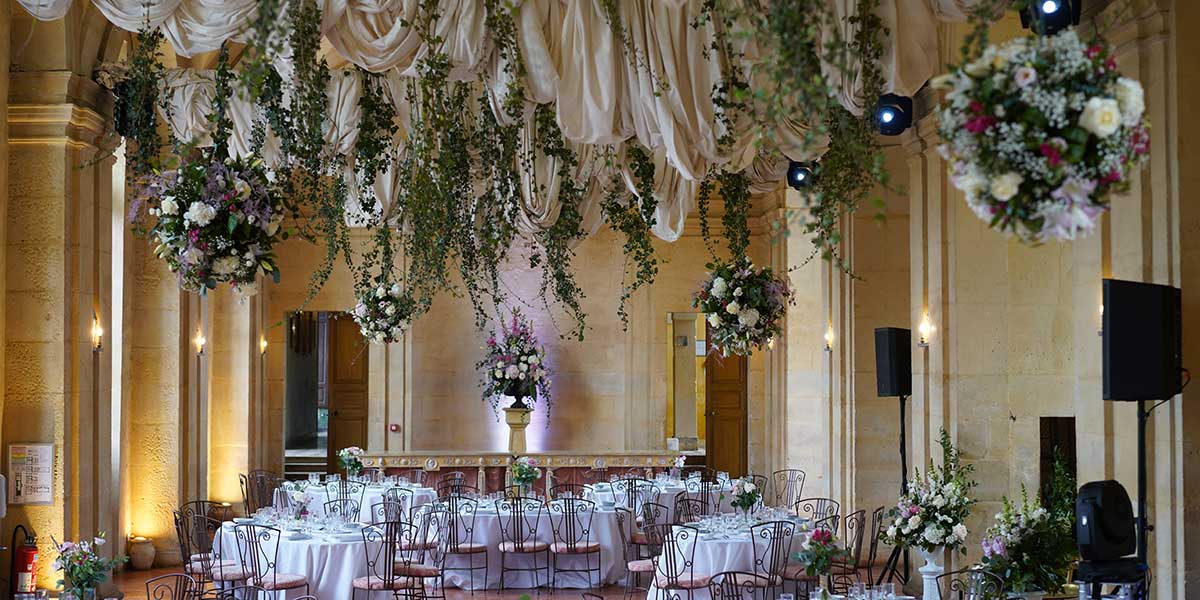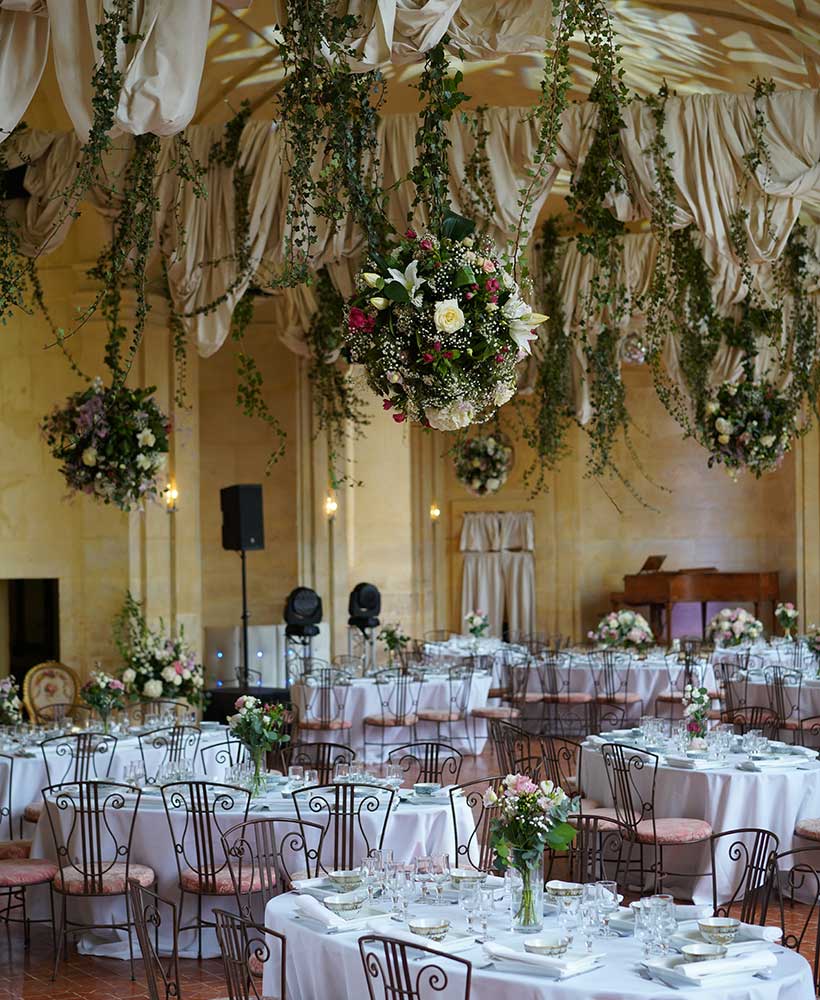 Country or sophisticated flowers for your wedding
"Au Cyclamen" in Vallery (89), France
To add to the magic of the most beautiful day of your life, we carry out all the floral decoration of your wedding at the chateau and at the church of Vallery. Our team is composed of qualified florists who know the place perfectly. They are at your disposal to decorate this marvellous stay with rigour and talent.
We have a shop in Sens, located 20 km from Vallery. It is generously stocked with a wide range of flowers and plants. All these plants are selected by us at the Rungis market, where the most beautiful flowers from around the world arrive. Thus, the interventions at the castle are privileged by the proximity and the possibility of modifying any order or delivery of flowers until the day of your wedding.

Flowers as you dreamed them
On your most demanding requests, we create all styles of decorations, from the most rustic to the most sophisticated, and all elements of flower arrangements: bridal bouquets, centrepieces, reception hall decorations, church flowers and plants, etc.
We take care of the delivery, the setting up in the reception rooms and the place of the ceremony, as well as the dismantling, free of charge. For this purpose, we are equipped with various decorative elements (Medici vases, candlesticks, arches, etc.) which we make available for our creations.
Some price ideas
Prices are always relative to the requests and adapted to each wedding according to its season. Nevertheless, here is an overview of our prices and some photos to illustrate our creations:
Round bridal bouquet: from €45
Boutonnières: from €4
Ceremony bench or chair bouquets: from €7
Low table centrepieces: from €35
Wedding flowers high vases: from €50
Hanging plant balls (Grande Galerie): from €100
Large compositions in Medici vases: from 120€

Meeting at the chateau or at our shop
It is advisable to contact us about 3 months in advance, knowing that once the date is booked and the containers reserved, you can make your wedding flowers choices evolve as we talk. You can contact us by email and telephone with the aim of visiting us at our shop in Sens. We can also meet directly at the Château de Vallery to define your needs and expectations for the floral decoration of your wedding.
Do not hesitate to contact us for any information and we will be happy to answer you. Because our greatest reward is to bring our Savoir-Faire to your happiness! And that's what the bride and groom testify to on the day after their big day.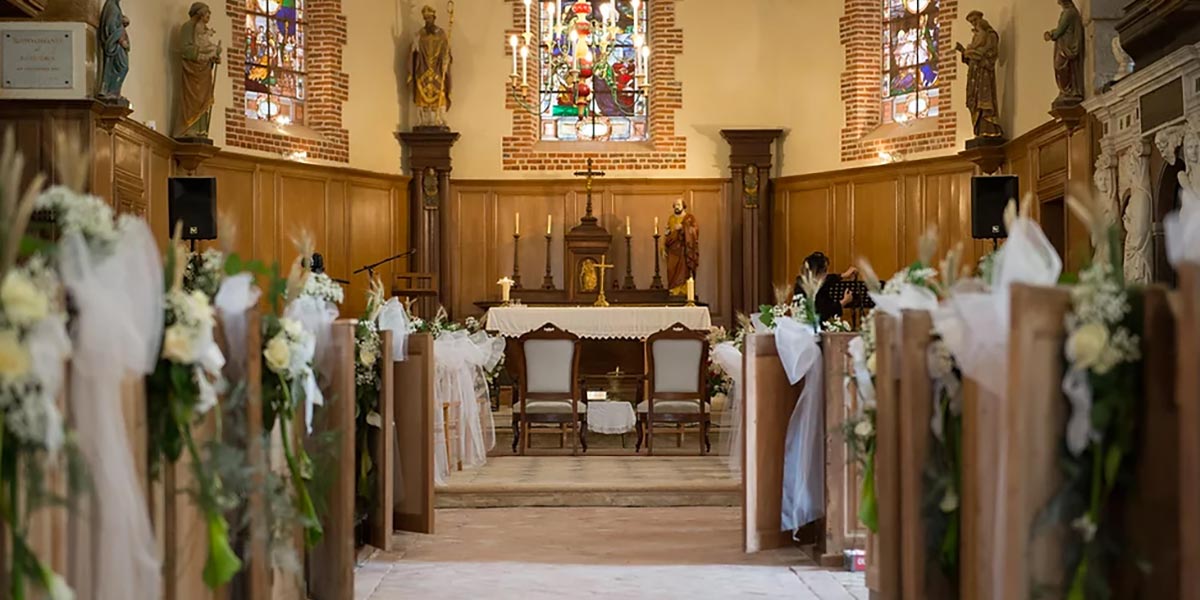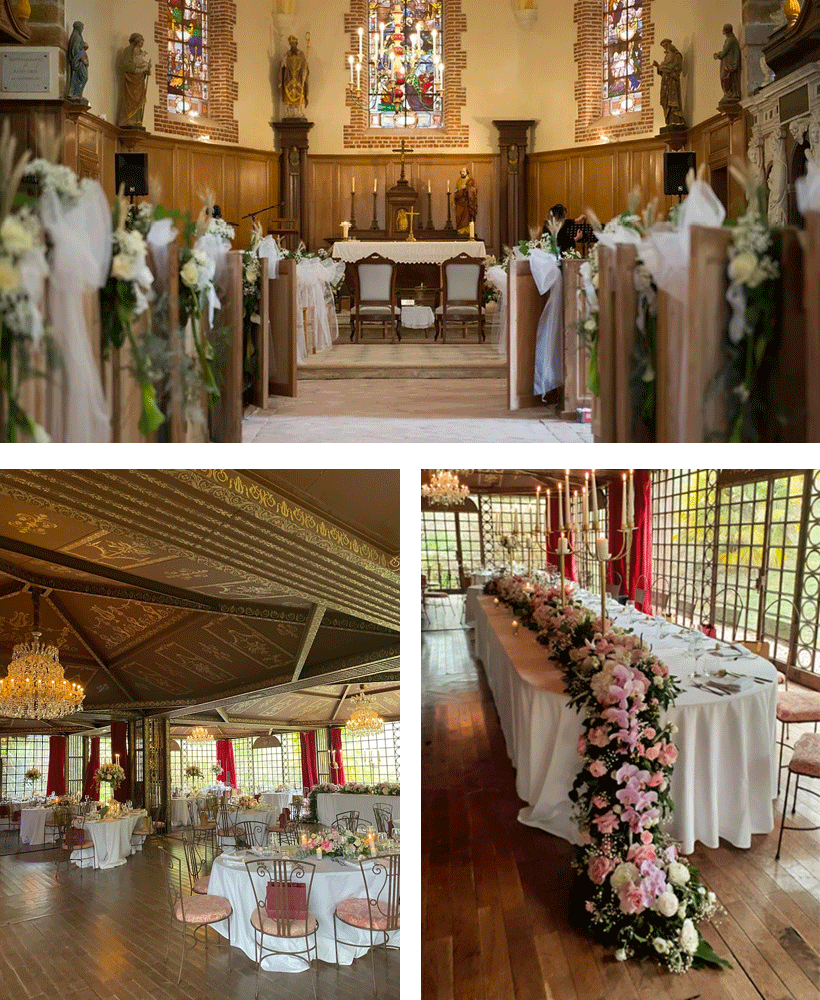 Au Cyclamen, floral decoration
6 avenue Georges Pompidou
89100 Sens
+33(0)3.86.65.23.22 / +33(0)6.31.35.15.20
Opening hours of the shop
From Tuesday to Thursday 8:30 am / 12:30 pm and 2:30 pm / 7:30 pm
Friday and Saturday 8:30 am / 7:30 pm
Sunday and holidays 9 am / 12:30 pm
"À très bientôt!"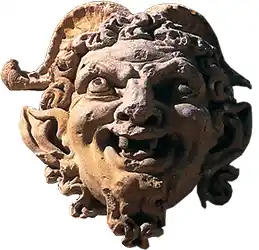 back to the chateau