- flowers -

Baptiste Fleur
+33(0)1.41.05.99.00 / +33(0)6.60.65.82.31 - site - Email
Baptiste invents floral concepts in his studio at Clichy. The quality of his work is recognised throughout Europe. For example, his 5-metre tall compositions of moss and amaryllis in Medici vases can grace the Grande Galerie, or arcades of gypsophila adorn the Rose Garden...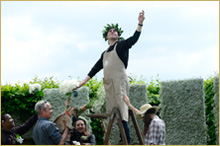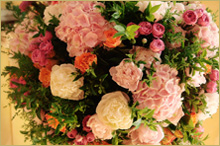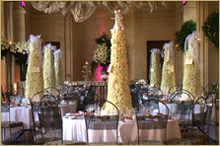 Fleurs d'un Jour
+33(0)6.19.81.74.61 - site - Email - see the booklet
Aurélie knows the chateau inside out, having decorated many receptions there. She creates floral displays inspired by your suggestions and her own talent. Her passion and creativity are admired by all. You can meet Aurélie at the chateau, by videoconference or even in Paris. All-inclusive service from €1800 inc vat.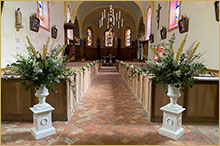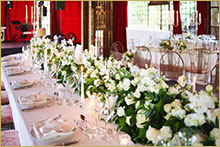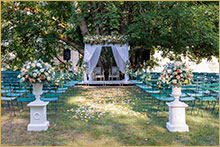 Au Cyclamen
+33(0)3.86.65.23.22 / +33(0)6.31.35.15.20 - site - Email
Established in Sens since 2003, a large choice of plants and fresh flowers in the showroom. The team consists of 4 talented floral decorators.