plans and documents to be downloaded
P
lease feel free to download the documents hosted below which will help you
organize your reception at the chateau
. You will find information about accommodation near the chateau on a dedicated page. Then, the hall plans for the wedding ceremony, the cocktail, dinner and brunch. Several configurations per hall are presented here. You are free to personalize your seating plan using the Powerpoint format, drawing inspiration from the PDF plans already set up.
Y
ou will also find an inventory of the furniture available for your wedding reception, a map of
the medieval cellars for a wine tasting
and a map of the chateau's bedrooms. For more information, please visit
the page dedicated to the bedrooms
where you can share each PDF sheet with your guests. We hope you enjoy your visit using these graphics and other media
about the chateau, such as photos and videos.


Grande Galerie
Music Room
Salle des Tentures
Oriental Pavilion
Ceremonies
Seating plans PPT
Download the relevant function room file(s) (PowerPoint), create your seating plan and forward it to your caterer one week before the reception.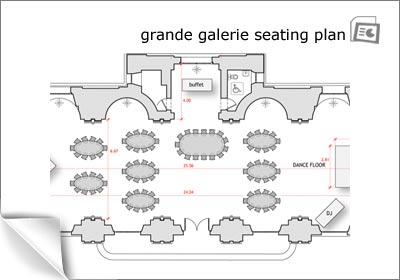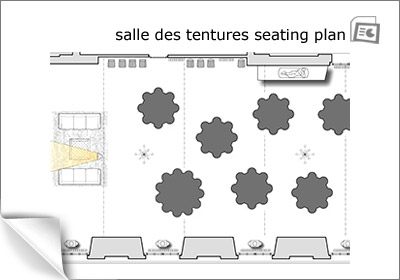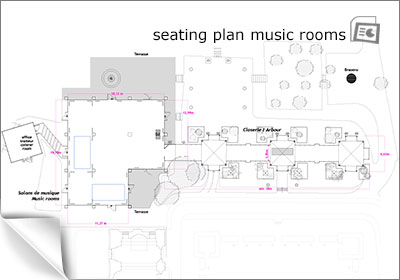 various documents