French chateau wedding special offers
Château de Vallery suggests his special offer, his France wedding package all-inclusive. This French chateau wedding venues team will be able to help you plan your journey, unless you use the services of a wedding planner. Experienced and ready to describe to you all chateau wedding costs necessary for your event, the team can inform you now and offer you a

commented virtual tour

. This French chateau wedding special offer always guarantee the exclusivity of the venue. Château de Vallery also remains fully heated for a winter wedding, as does

its swimming pool overlooking the estate

. And still only 100 km from Paris!

Wedding cost in French chateau
What is a wedding in France cost? what is the best French chateau wedding venues? If these are words that go together well, the question remains open and the answer is essential when you decide to cross the Channel, the Atlantic or run through international airports to experience the best journey of your life. Staying, of course, because the distance does not allow you to travel for just one night. First step is to learn about France wedding packages all-inclusive.

This is an essential step that requires consultation with a number of reception venues. Like caterers, wedding dresses and other decorators, reception halls are an important part of the budget. How much does a chateau wedding cost? Some information is welcome for your wedding reception organization and a suggested retroplanning schedule for your reception.
Where and for how long?
It is said that you only
get married once... isn't it better to rent a French chateau
than another type of property, even if the destination is far away? You would certainly like to add a nice cultural touch to your event and stay for one or more nights. Here, the estate of Vallery will combine history and exoticism for a fabulous stay 100km from Paris and its infrastructure.
Wedding cost in French chateau, set the price
In a historic place, one way to reduce the cost of the stay could be not to reserve all halls and bedrooms. At Château de Vallery, this is completely unnecessary, and even counterproductive, since the entire chateau is available for a wedding. Indeed, one of its great advantages remains the guaranteed exclusivity for the bride and groom and their guests. Only one wedding during the stay: yours.
In Vallery, chateau wedding cost differs according to the season. Elsewhere, in other places, it may be recommended to shorten the rental time... However, here, your journey is minimum from 3pm on D-day until midday the following day, with no time limit during the night. What's more, the day before is free for a weekday wedding reception. Your service providers can take possession of the rooms and exteriors from midday on D-day.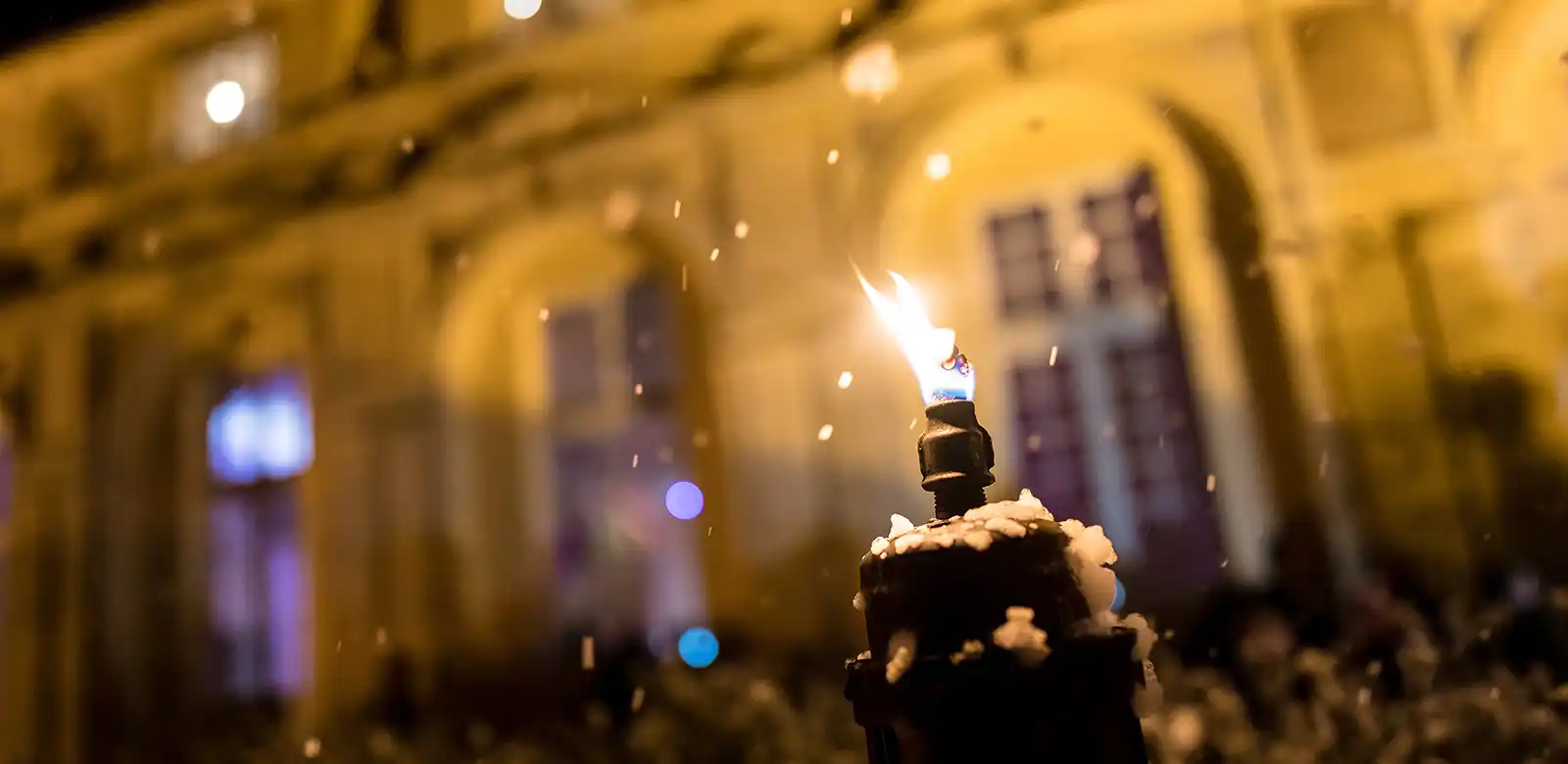 Beware of preconceived notions
We can read in the media that the cost of a wedding in a French chateau can be
"4,000 to 10,000 euros on average".
These are random amounts and the editors do not always indicate what exactly these budgets include. At Vallery, packages all-inclusive are full due to the recurrent requests from international brides and grooms. Packages may vary
according to the wedding season
and therefore to demand. However, these packages include everything the chateau has to offer, i.e. rooms and bedrooms,
outdoor areas for ceremonies
, heated swimming pool all year round, furniture, sound and light installations, etc. Only the winter wedding promotion does not include everything (see the description of
French chateau wedding special offers "Love, Fire and Snow" promotion
).
French chateau wedding venues, the basics
Of course, each venue is unique with different pricing conditions. It can be constructive to define the list of all the locations which could correspond to your expectations. But the comparison is difficult without going into the details of the services: the date you have in mind, the area, corkage rights, imposed service providers especially caterer, time limit, heated rooms, bedrooms, nearby accommodation, transfer from airports... the items are numerous and all important.
With expertise and experience, Vallery will satisfy most of your wishes. Located 100 km from Paris, its
"fabulous team"
will consider all the economic aspects of your event with you. With a sustained activity since 1990, the team knows the ins and outs to define with you the chateau wedding cost. Perhaps all the more reason
to choose this chateau as your wedding venue?

A night of fires

Promotion : €20.900 +vat / €24.420 incl.vat (*)

Package includes rental of the Renaissance chateau with its Grande Galerie, Salle des Tentures,

16 rooms of the the chateau's total 28 rooms, as well as use of the Oriental Pavilion.

for your wedding alone, with no time limit,

chateau illuminated by torchlight and sound!

(*) For all events from 15 November to 15 March
[contact the chateau and
get your own wedding in France
]