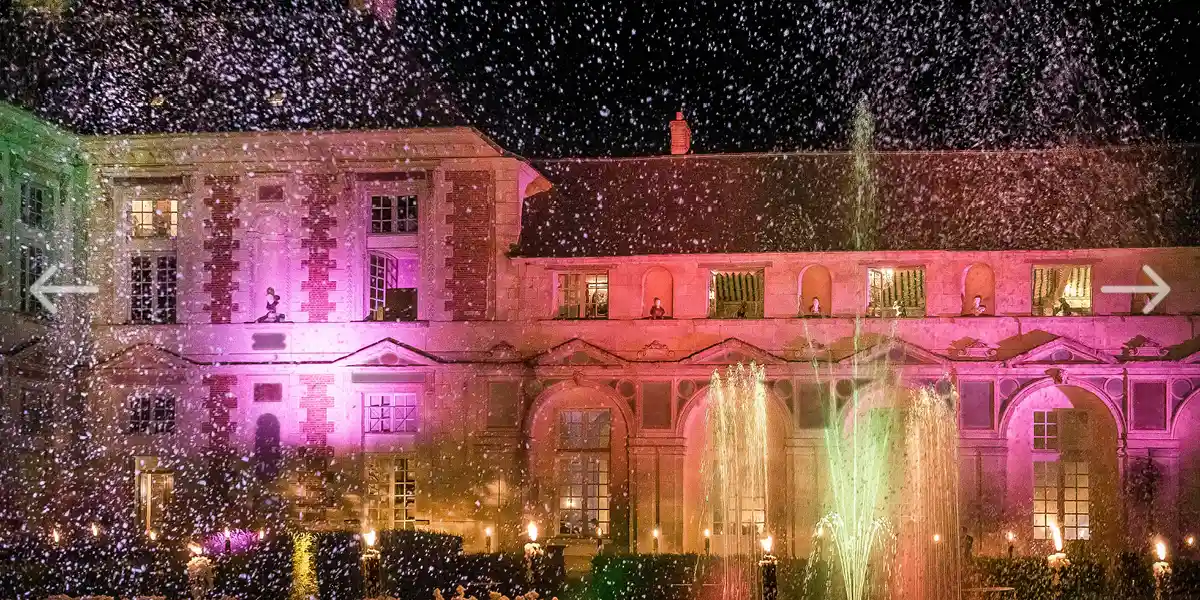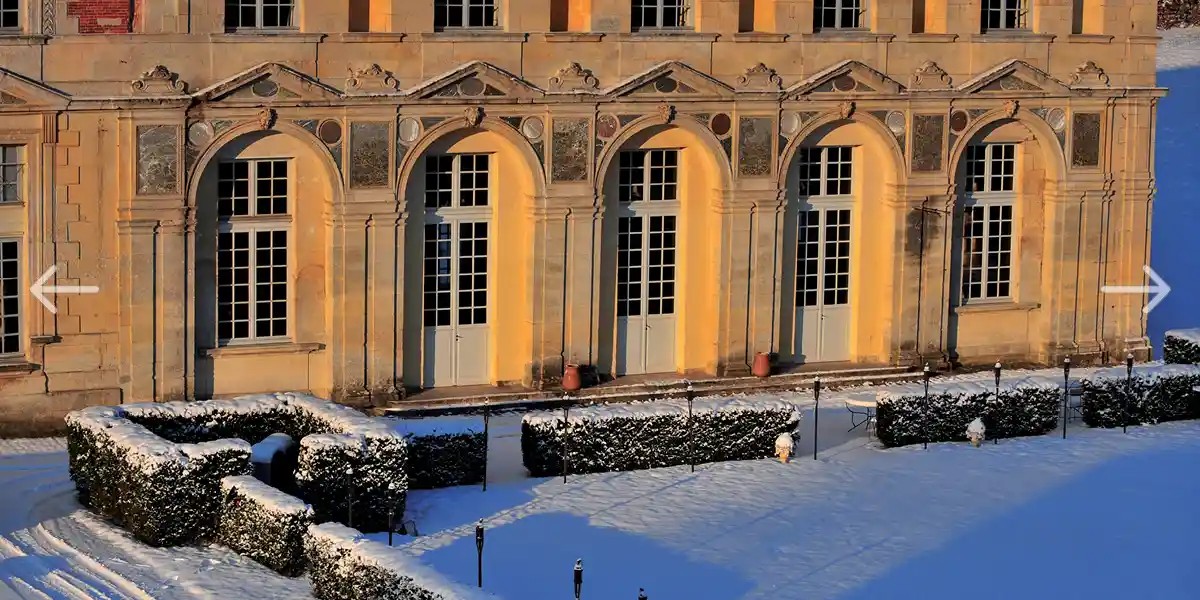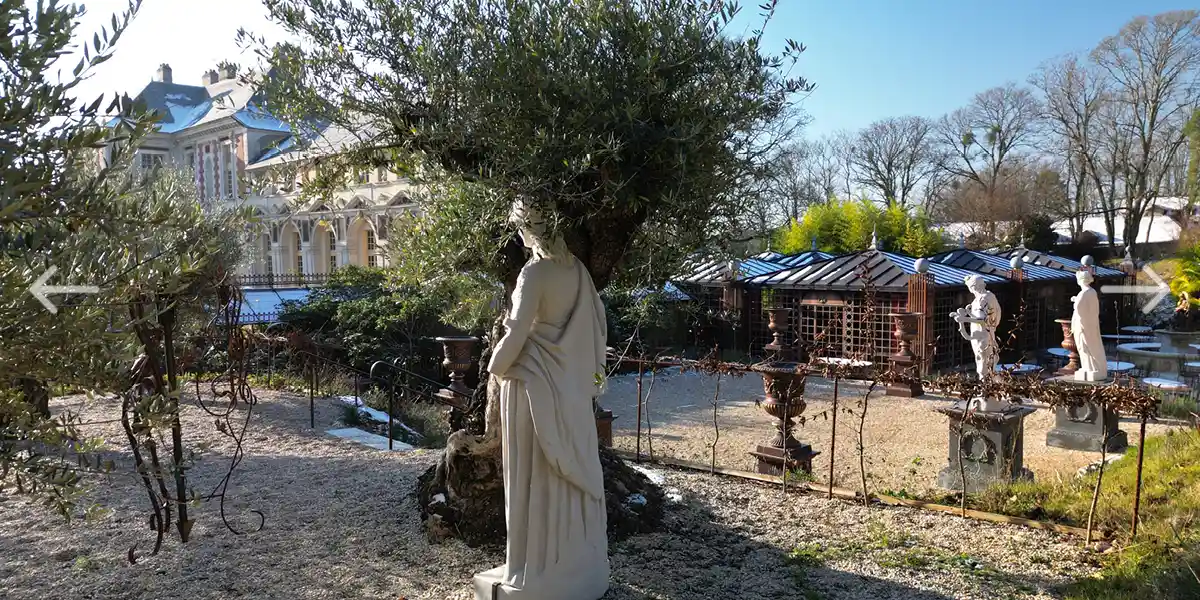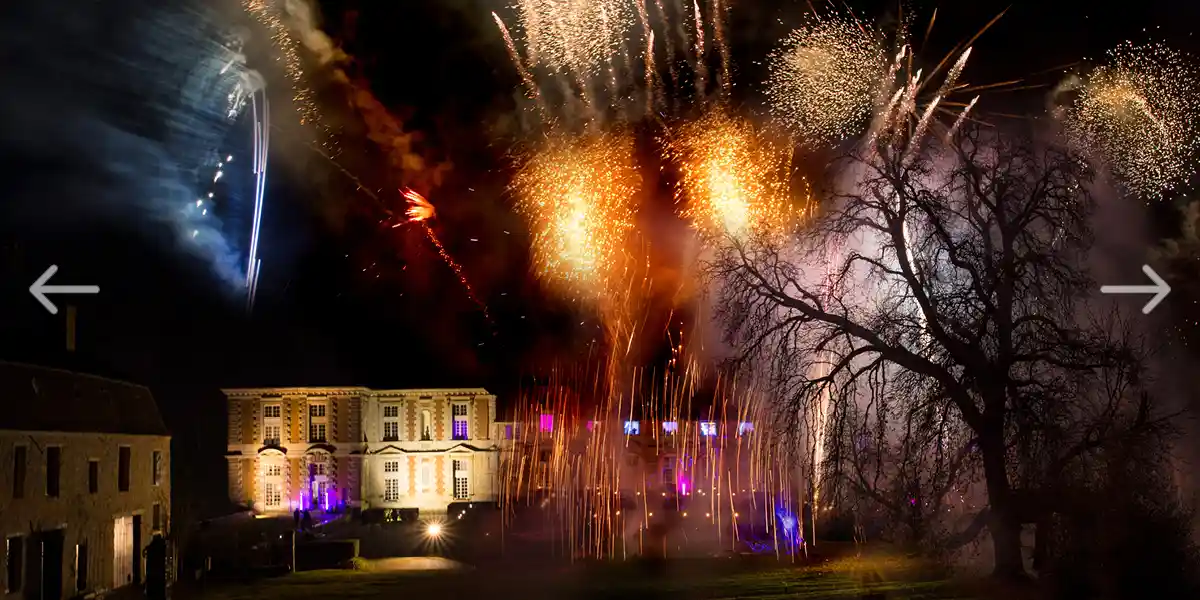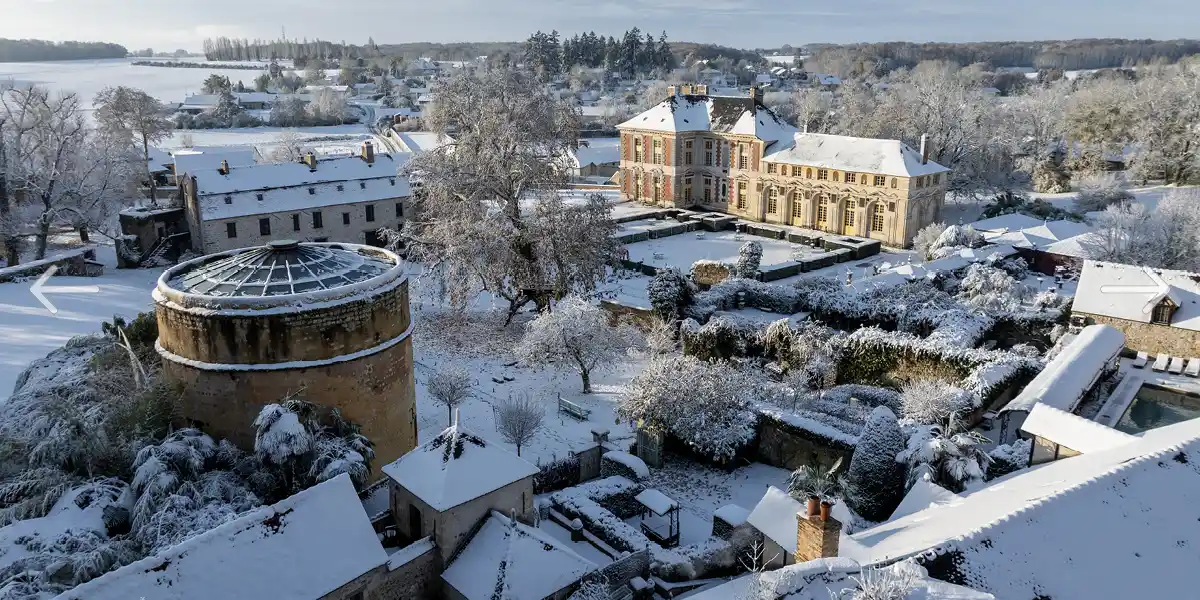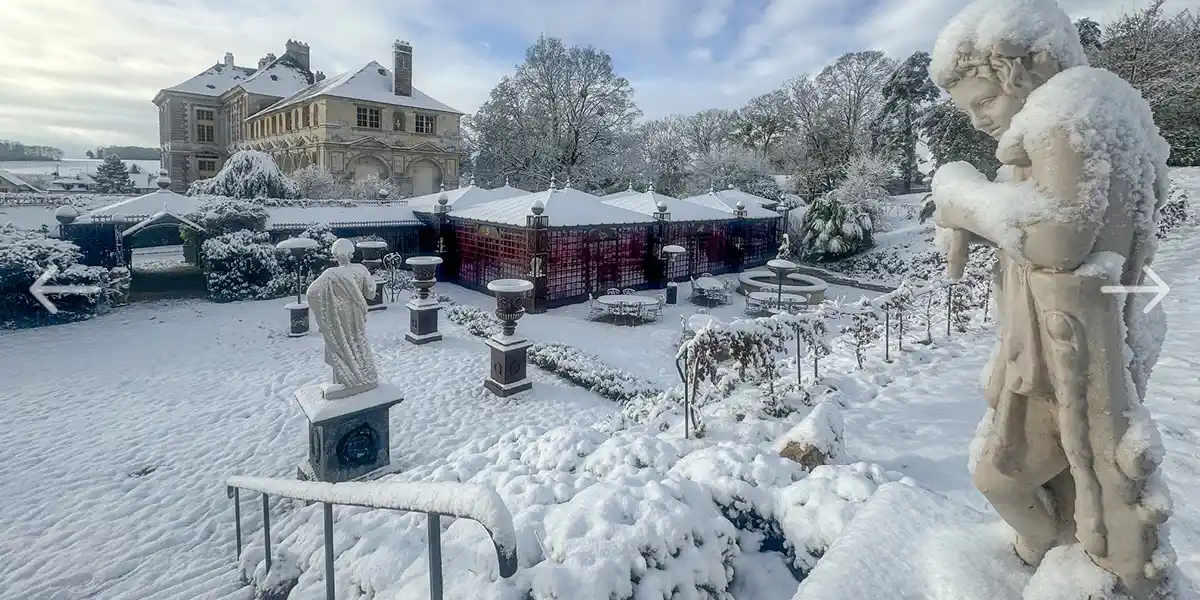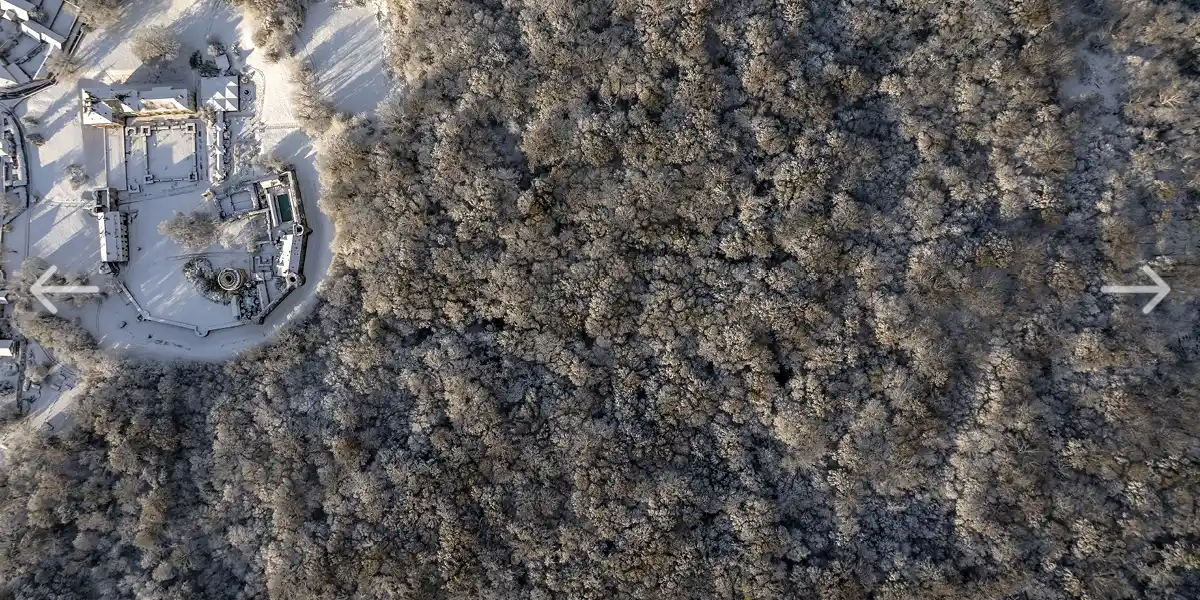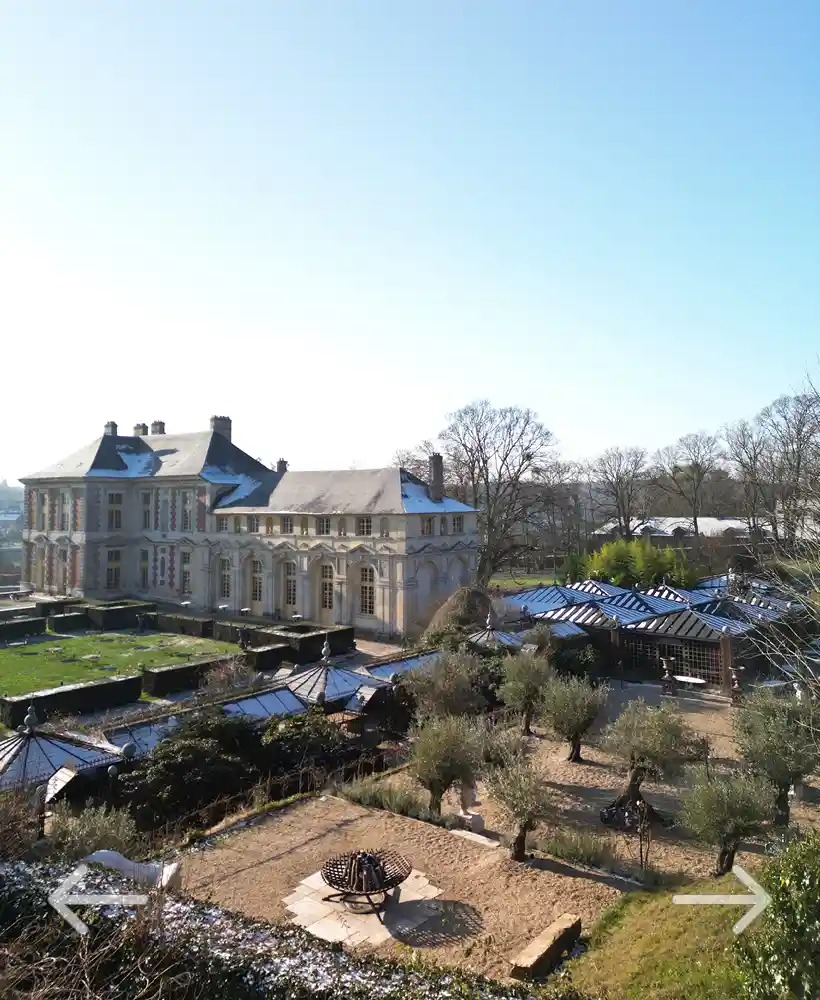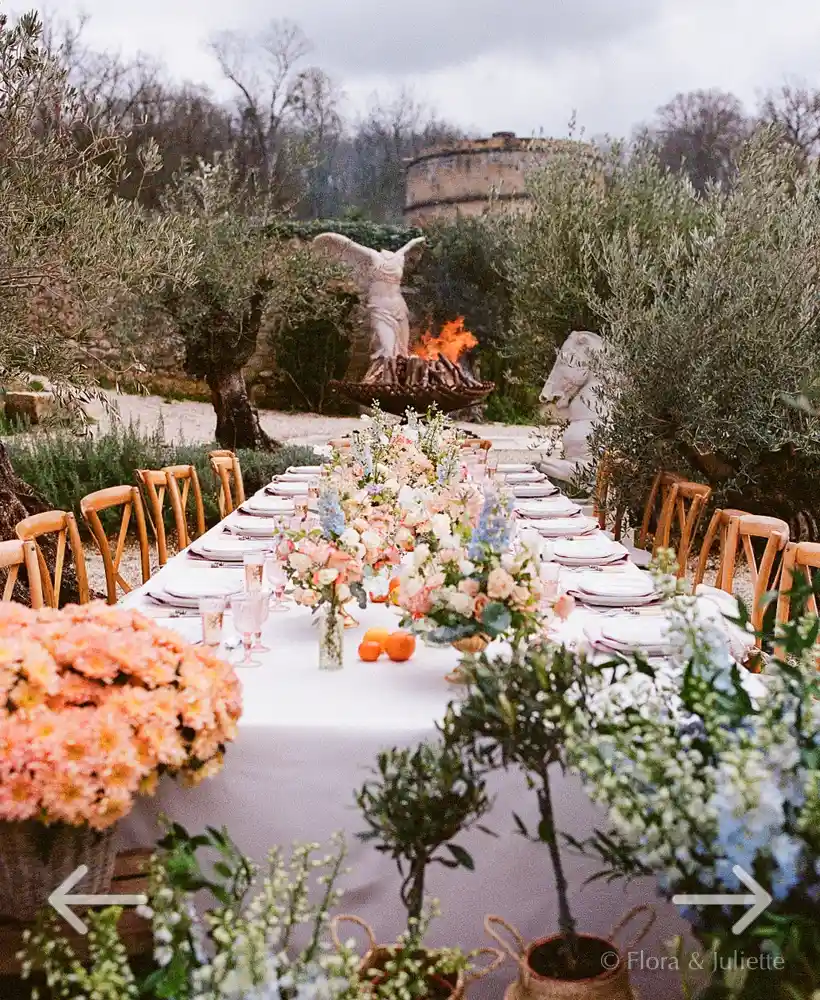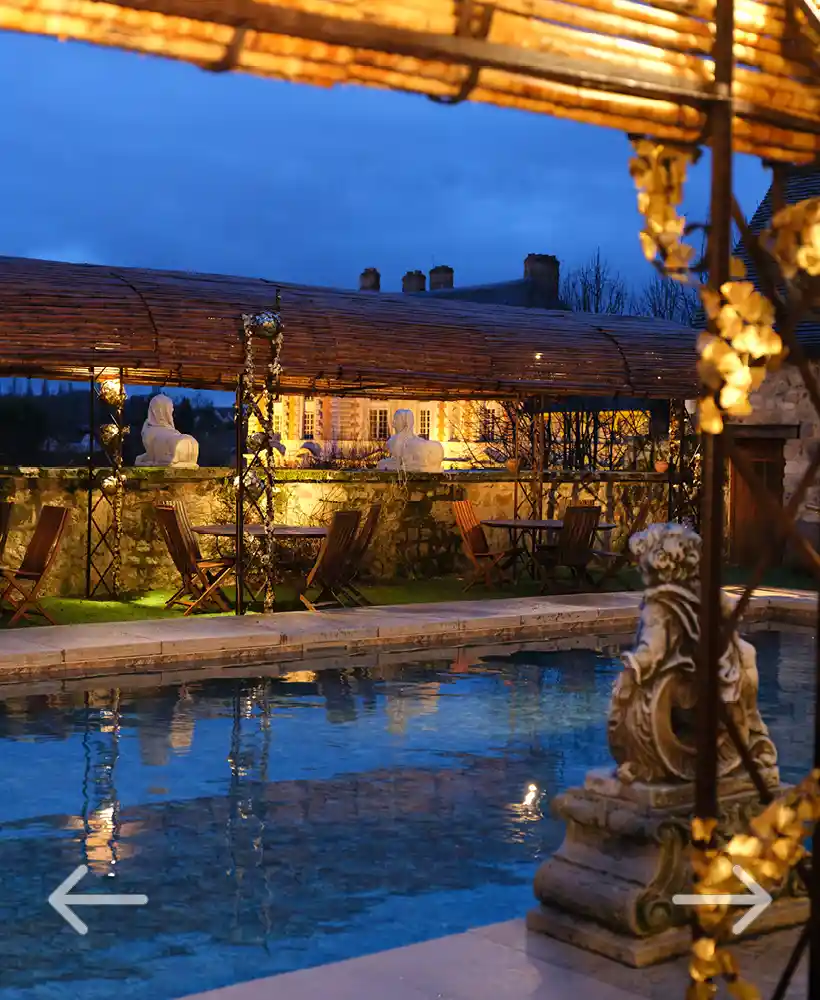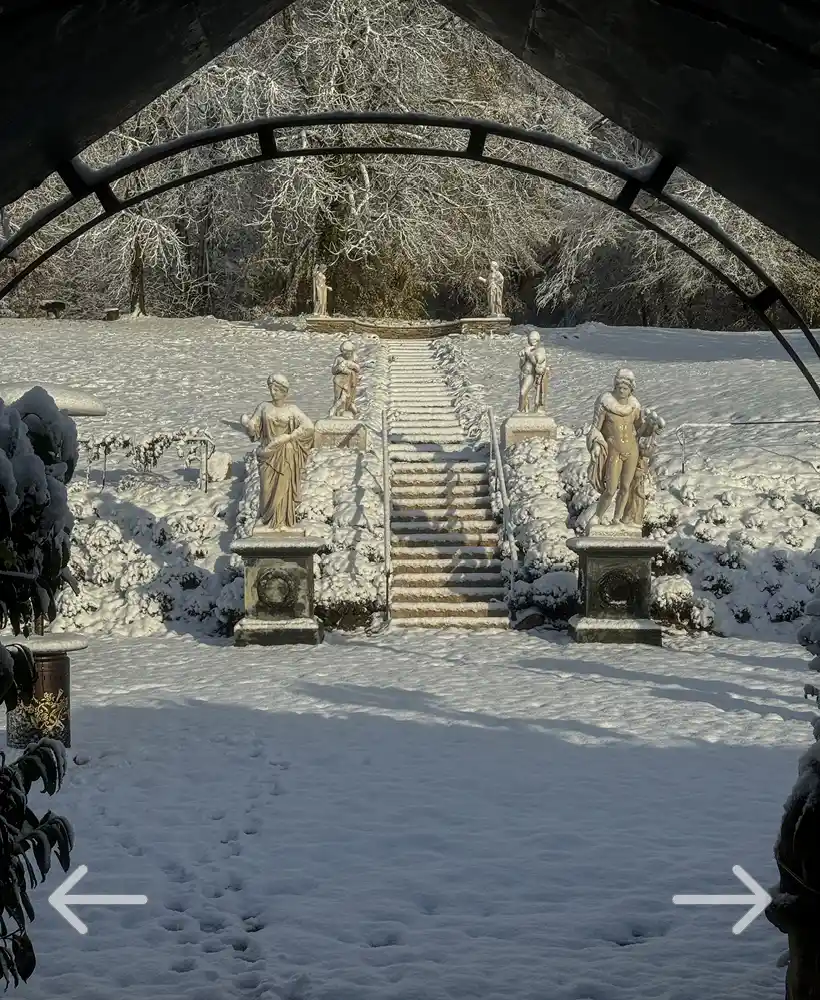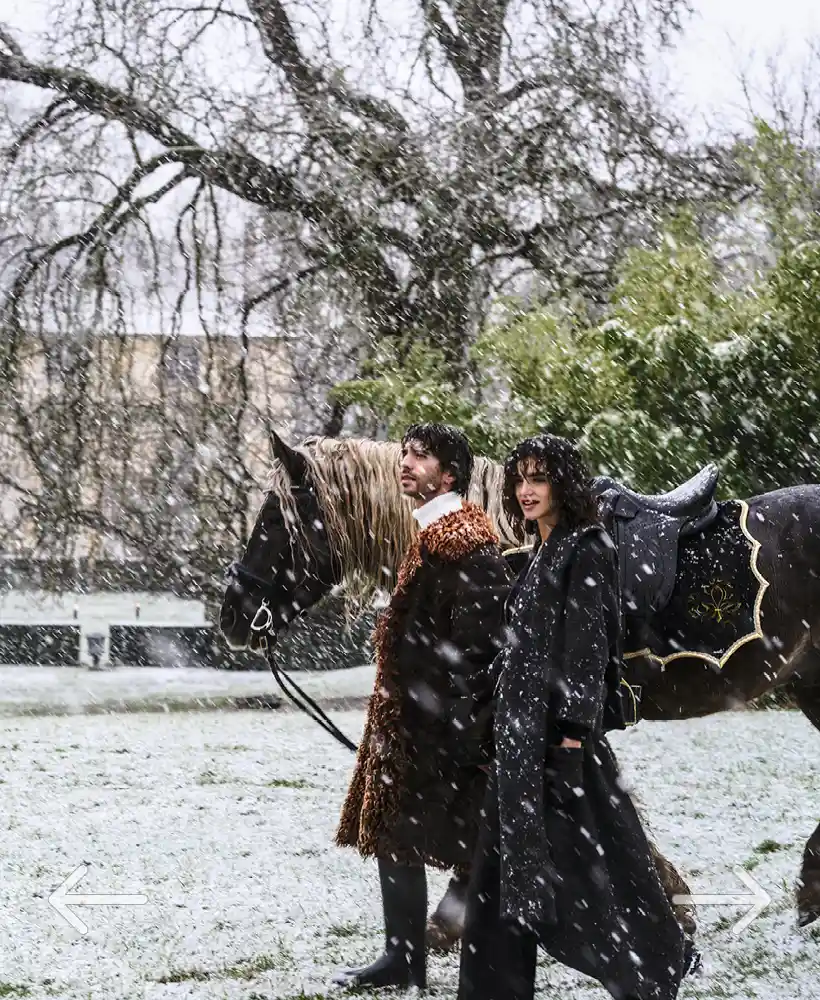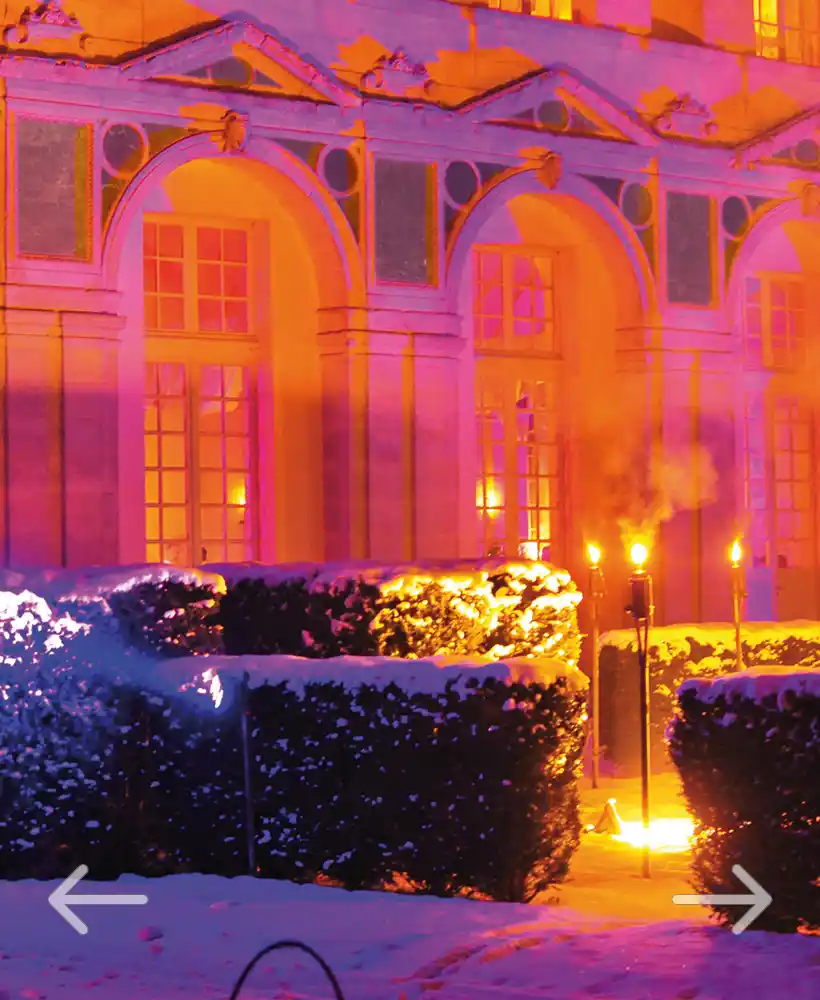 Your chateau for a winter wedding

When to get married in winter?

A few theme suggestions between traditions and religious celebrations. Some particularly relevant dates for organizing your wedding and getting married in a French venue.
Halloween, October 31st

November 11th weekend...

Thanksgiving, the 4th Thursday of November

The longest night, December 21st

Have Christmas Eve with your family at the chateau and get married the day after for Christmas party

(civil ceremony a few days before)

New Year's Eve and the first of the year!

Kings and Queens Wedding during the Epiphany (2nd Sunday after Christmas)

Saint Valentine's Day, February 14th

Presidents' Day, around February 20th

St. Patrick's Day, March 17th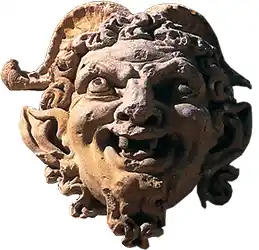 Why have a winter wedding?
A

season of excellence

Two lovers unite at Château de Vallery, a Renaissance jewel. It's wintertime and the living is fragile. The cosy chateau seems to tremble with emotion at the staggering sight of the northern Burgundy landscape. Pure, fresh air shines through floating rays of sunshine, on the sparkling snowy grounds. Yes, we can make snow fall at night, at the heart of the estate... As long as our newlyweds so desire! We can make other miracles happen, but don't try to fathom our ways: just keep dreaming... A winter wedding date also means only the best professionals:

florist, orchestra, photographer, famous DJ

or star chef can all be yours. When

you choose a chateau as your wedding venue

, far from the usual summer parties, you can be sure that all your guests will be there, ready to party! Here, an hour from Paris, for

your ceremony in the chateau

or church of Vallery, and according to

your reception's own retroplanning.
W

edding, stay and travel

Winter majestically fires up the festive performing arts and delights in every detail... Château de Vallery promises to deliver bride and groom dream wedding, set to a background of fiery colors: 1000 flames flicker to the sounds of music in the park, when the dark night is young. A fire at the edge of the forest goes on into the night, later moving into the big fireplace of the Oriental Pavilion, one of the

4 large reception halls in the chateau

, all of which are heated, as are

the 28 bedrooms

. Consideration should also be given to the

special winter wedding offer "Love, Fire and Snow..."

. Perhaps the

"fabulous team"

at this

French venue or your wedding planner

will be able to recommend the

best season for you to get married near Paris

. Finally, drawing a close to these combinations of hot and cold, fire and air, and joyful bodies and relaxed minds... is the prospect of a honeymoon in the tropics!

Once again, it's the bride and groom who say it best
(
find these testimonials and many others in the guestbook
)
Anne-Claire got married one March 11th
"Exceptional place for a magnificent wedding. All the elements and details are planned by the chateau to make everything work beautifully on D-Day. And when, despite the careful preparation of the bride and groom, some unforeseen events occur, the chateau team is there to help, to find a solution and even, in our case, to become a wedding photographer during the evening. A huge thank you for this magical moment that we will never forget."
Lieu exceptionnel pour un mariage magnifique. Tous les éléments et détails sont prévus par le château pour que tout se passe magnifiquement bien le jour J, et lorsque malgré la préparation quelques événements imprévus se produisent, l'équipe du château est là pour aider, pour trouver une solution et même, dans notre cas, pour s'improviser photographe de mariage pendant la soirée. Un énorme merci pour ce moment magique que nous n'oublierons jamais.
Anne-Claire & Romain
Kim and Mat got married one December 8th
"From the first visit we fell in love with this magical place which allowed us to make our guests travel and dream throughout our wedding. The places have no limits but your imagination, and we were able to organize our winter wedding as we wanted (great benefit: the whole place is heated). It is without doubt that we have chosen this chateau for a winter wedding.
We would like to thank the entire Château team for their support and guidance during the preparation and execution of this crazy weekend. Think of the fireworks, it's crazy! Congratulations to the owners for the restoration and decoration work that pays tribute to the history of the castle. What a joy to have seen our guests marvel at each discovery.
In the end, the hardest part was to get down from our little cloud..."
Dès la première visite nous avons eu un coup de coeur pour ce lieu magique qui nous a permis de faire voyager et rêver nos invités tout au long de notre mariage. Les lieux n'ont de limite que votre imagination, et nous avons pu organiser notre mariage en hiver comme nous le souhaitions (gros + : l'intégralité des lieux est chauffée). C'est sans équivoque que nous avons choisi ce château pour notre mariage en hiver.

Nous remercions toute l'équipe du Château pour leur accompagnement et leur soutient pendant la préparation et le déroulement de ce week-end de folie. Pensez aux feux d'artifice, c'est dingue ! Bravo aux maîtres des lieux pour le travail de restauration et de décoration qui rend hommage à l'histoire du château. Quelle joie d'avoir vu nos invités s'émerveiller à chaque découverte.

Au final, le plus dur a été de redescendre de notre petit nuage...
Kim & Mat.
Dannielle et Mikhail, late autumn 2018
"Our wedding was nothing short of a fairytale at Chateau de Vallery. That winter we did a lot of research & had a long list of criteria that the venue had to meet as we were coming from New York & asking our closest friends and family to make the journey all the way to France. From the moment we drove through the gates, we immediately felt the energy & love that the property has & were graciously welcomed by Jonathan & Patrice, who made us feel like family.
Patrice did a wonderful job maintaining the authenticity of the history of the chateau but also thoughtful in creating a venue that would create an intimate, fun & entertaining affair for any guest; there are so many areas around the property to entertain to keep it exciting. Fabien was amazing & really went above & beyond to ensure our wedding was perfect & our guests had a fabulous experience; especially our grandparents who he chauffered around in a golf cart. Our guests are still talking about our wedding.
Dannielle & Mikhail.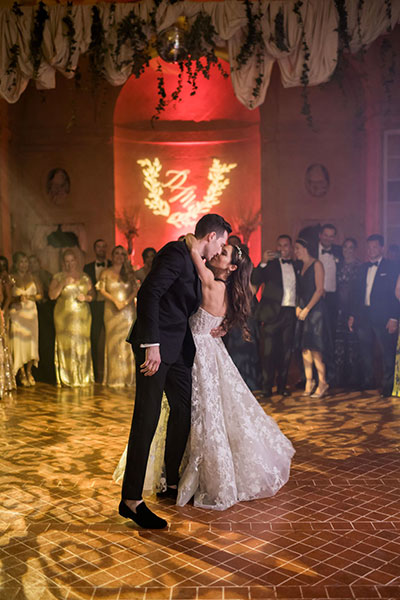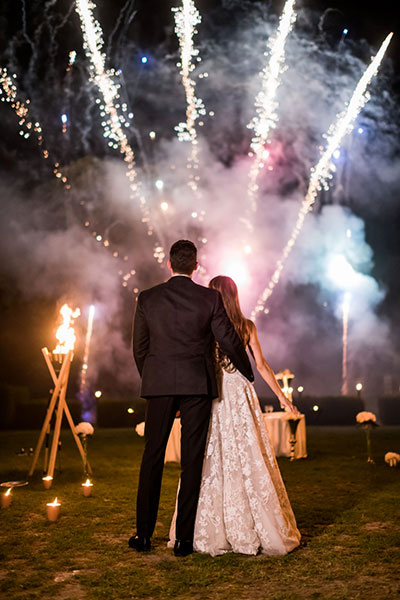 Fanny and Romain got married in...
"We were married on October 29, 2017.
It took us a long time to recover from all these emotions. This magical place is unlike any other. Its history, its decoration, its atmosphere are to be experienced. Our guests are still talking about it. We are fulfilled and filled with love.
A BIG thank you to Patrice, Ariane and Jonathan for these unforgettable moments."
Nous nous sommes mariés le 29 octobre 2017.

Il nous a fallu du temps pour nous remettre de toutes ces émotions. Ce lieu magique n'est à comparer à aucun autre. Son histoire, sa décoration, son ambiance sont à vivre. Nos invités en parlent encore. Nous sommes comblés et remplis d'amour.

Un GRAND merci à Patrice, Ariane et Jonathan pour ces moments inoubliables.
Fanny & Romain.
Emilien and Jan got married in October
"Emilien and I had a wonderful celebration at Chateau de Vallery with our friends and family. It was definitely a night to remember filled with beauty and love. Our guests had the best time and all said our wedding was the best they have ever been to and will remember it for years to come.
Thank you so much Ariane, Patrice, Jonathan, Stephane and all the amazing staff who were so accommodating and helpful whenever we needed them. Planning a wedding is never easy, but they did so much to help us make this special day as grand as we could have hoped. We can't to visit again."
Emilien & Jan
Amélie and Alexis got married one November 4th
"Two weeks have passed since our wedding and the baptisms of our two children in Vallery, and we have still not come down from our little cloud. How magical is this chateau for a winter wedding, the best season!
A huge thank you to the whole team of the chateau, especially Fabien and Stéphane, who were incredibly kind and took care of us throughout our stay. We will never forget everything you have done for us: more than your job. Words alone would not be enough to express all the emotion we felt.
What more can we say? Quite simply, a huge thank you."
Deux semaines se sont écoulées depuis notre mariage et les baptêmes de nos deux enfants à Vallery, et nous ne sommes toujours pas redescendus de notre petit nuage. Ce château est tout simplement magique pour un mariage d'hiver !

Un immense merci à toute l'équipe du château, notamment à Fabien et Stéphane, qui ont été d'une gentillesse incroyable et ont pris soin de nous durant tout notre séjour. Nous n'oublierons jamais tout ce que vous avez fait pour nous, vous avez fait plus que votre job.

Les mots ne suffiraient pas à exprimer toute l'émotion que nous avons ressentie. Que dire d'autre ? Tout simplement, un énorme merci.
Amélie & Alexis
Celia and Julien got married one February 26th
"What can I say? Words will not be enough... Nostalgia when you hold us... 1 month later we write this message... The chateau has brought magic into people's eyes and images are now unforgettable. During slumbers, we try to dive back into it.
We would like to thank you for your more than perfect organization. Everything was well organized and prepared. 3 days, 2 nights is not enough, if we could live it all our lives and relive these moments forever.
We are proud to have left our mark... on this precious land! The heat won't take them away! Long live the winter wedding fairytale!!!
THANK YOU"
Que dire ? Les mots ne suffiront pas... Nostalgie quand tu nous tiens... 1 mois après nous écrivons ce message... Le Château a transmis de la magie dans les yeux des gens et des images sont maintenant inoubliables. Durant les sommeils, on essaye de s'y replonger.

Nous tenons à vous remercier pour votre organisation plus que parfaite. Tout était bien ficelé, préparé. 3 jours, 2 nuits, ce n'est pas assez, si on pouvait l'habiter toute notre vie et revivre ces instants à jamais.

Nous sommes fiers d'y avoir laissé nos traces... sur ces terres précieuses ! La chaleur ne les enlèvera pas ! Vive la Féerie des mariages d'hiver !

MERCI
Célia & Julien
Armelle and Gilles got married one January 30th
"One month after our event, we are still talking to our guests about this exceptional moment that enchanted and delighted everybody. A journey back in time... an environment conducive to escape and dreams...
A big thank you to all of you... everything was perfect for the guests, the bride and the groom!!!"
Un mois après notre évènement, nous continuons à évoquer avec nos invités ce moment exceptionnel qui a enchanté et ravi nos convives. Un voyage dans le temps... un environnement propice à l'évasion et aux rêves...

Un grand merci à vous tous... tout était parfait !!!
Armelle & Gilles
Lucie and Pierre were married one February 24th
"With a lot of delay, a big thank you to you... We imagine it, we project it, we dream it, but when it happens, it's just magical! the setting transported us and our guests, during these three fabulous days. Almost 12 months later we still have stars in our eyes, and beyond the event, from the castle, the magic is also working thanks to you and your teams.
So again, simply but sincerely: THANK YOU.
See you soon"
Avec beaucoup de retard, un grand merci à vous... On se l'imagine, on se projette, on le rêve, mais quand ça arrive, c'est tout simplement magique ! le cadre nous a transporté nous et nos invités, durant ces trois fabuleux jours. Presque un an après nous avons encore des étoiles plein les yeux, et au-delà de l'évènement, du château, la magie opère aussi grâce vous et vos équipes.

Alors encore, simplement mais sincèrement : MERCI.

À bientôt
Lucie & Pierre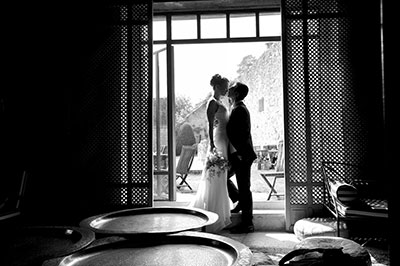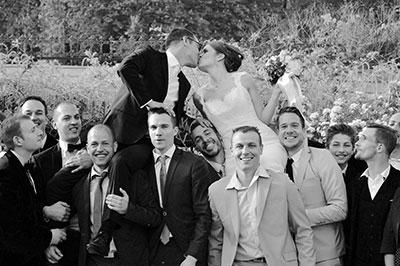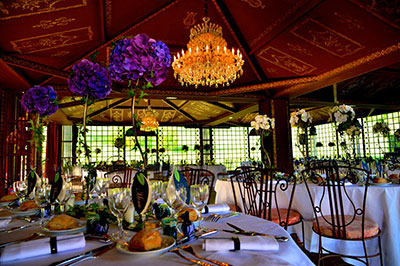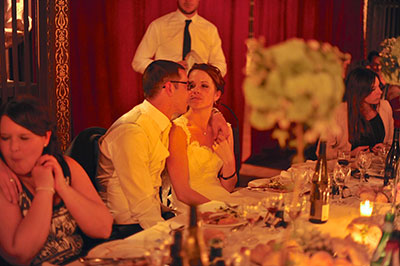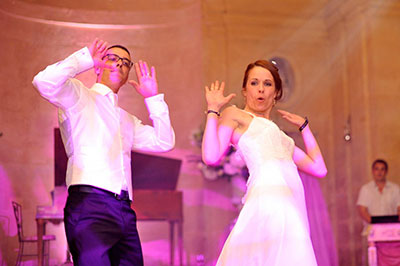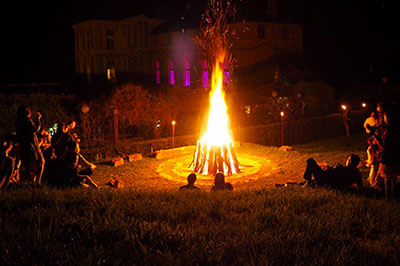 Alexandrine and Eric got married one November 20th
"What a fairy tale! What magic! There is no doubt that the fairies and elves were summoned during these three days, so beautiful and sweet was everything. Our guests didn't want to leave, as for us, the bridegrooms, we would have liked it never to stop. We fell in love at first sight, as we were right to listen to our hearts.
Our wedding would not have been so beautiful without the team of the castle to whom we express all our tenderness and friendship. Special mention to Stéphane who kept me from all the anguish of the bride.
THANK YOU"
Quelle féérie ! Quelle magie ! Nul doute que les fées et les elfes furent convoqués durant ces trois jours, tant tout fut beau et doux. Nos invités ne voulaient pas repartir, quant à nous, les mariés, nous aurions voulu que cela ne s'arrête jamais. Nous avons eu un coup de foudre lors de notre première visite, comme nous avons eu raison d'écouter notre coeur.

Notre mariage n'aurait pas été aussi magnifique sans l'équipe du château à qui nous témoignons toute notre tendresse et notre amitié. Mention spéciale à Stéphane qui a su me garder de toutes les angoisses de la jeune mariée.

MERCI
Alexandrine & Éric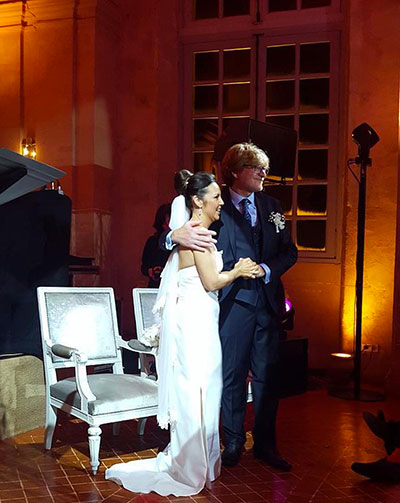 Céline and Sébastien were married one November 22nd
"A big THANK YOU to the whole team of the chateau, it is an exceptional place for a wedding beyond all our dreams.
A timeless moment for our wedding, the guests conquered, the happy couple, an unforgettable winter. Thank you also for recommending bride and groom exceptional service providers who are up to the standards of your magnificent chateau."
"Un grand MERCI à toute l'équipe du château, c'est un lieu d'exception pour un mariage au-delà de tous nos rêves.

Un moment hors du temps pour notre mariage, les invités conquis, les mariés heureux. Merci également de nous avoir recommandé des prestataires exceptionnels et à la hauteur de votre magnifique château."
Céline & Sébastien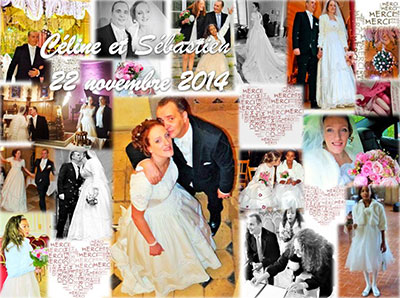 Nathalie and Steven got married one November 8th
"Hello Ariane and Patrice
At first glance at the castle, it was a favourite.
How not to choose this place: this is impossible!
- a magnificent setting
- an exceptional human welcome;
wonderful people: from owners (Ariane and Patrice) to their collaborators (Stéphane, Samy, Régis...)
Thanks to you, our wedding will remain etched in our memories, and that of our guests.
We'll meet again in 10 years, in winter, to renew our vows.
A big THANK YOU to you.
We kiss you."
Bonjour Ariane et Patrice

Au premier regard sur le château, ce fut le coup de coeur.
Comment ne pas choisir ce lieu : ceci est impossible !
- un cadre magnifique
- un accueil humain exceptionnel ;
des personnes merveilleuse : des propriétaires (Ariane et Patrice) à leurs collaborateurs (Stéphane, Samy, Régis...).
Grâce à vous, notre mariage restera gravé dans nos mémoires, et celle de nos invités.

On se redonne rendez-vous dans 10 ans pour renouveler nos voeux.

Un grand MERCI à vous.

On vous embrasse.
Nathalie & Steven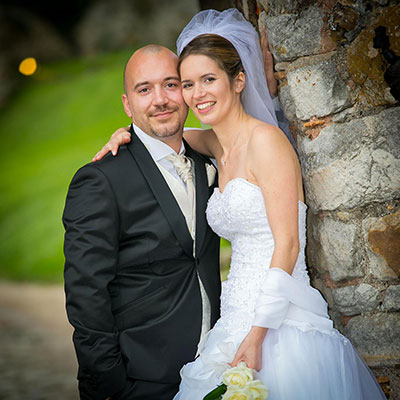 and many more to come...